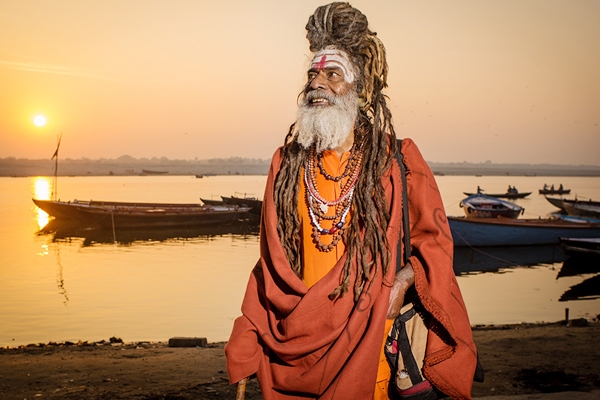 Several Hindu Americans are up in arms against CNN for airing a show, which portrays Hindu religion in a negative light.
The show named 'Believer with Reza Aslan' is a six episode "spiritual adventures series" that was premiered on Sunday. The show explored around the facts and myths behind the Agohri, a mystical Hindu sect known for extreme rituals.
Indian-American Shalabh Kumar, who is the founder of the Republican Hindu Coalition and a top supporter of President Donald Trump, he said that "this is a disgusting attack on Hinduism."
In a series of tweet Kumar said "Hinduism has been attacked because a large number of Hindu Americans supported Trump during the election campaign."
"I condemn @rezaaslan, CNN for airing Believer with fiction. Disgusting attack on Hindus for supporting @POTUS @stephenkbannon @newtgingrich."
A host of individuals and organizations have joined Kumar against the CNN show.
"When we are witnessing intolerant attacks on minorities, telecasting this serial will add more misrepresentation, bias and may lead more hate crimes," said Khanderao Kand.
Kand is a community leader; he had initiated efforts to eradicate misrepresentation of Hinduism in California textbooks in 2004.
US, India Political Committee (USINPAC) said in a statement that 
"With multiple reports of hate-fuelled attacks against people of Indian origin from across the US, the show characterizes Hinduism as cannibalistic, which is a bizarre way of looking at the third largest religion in the world."
USINPAC urged CNN to stop the show from being aired on the night.
Chairman Sanjay Puri said that "We are very disappointed. This is an issue that is of deep concern to the Indian American community as evidenced by the large number of calls/emails we have received. In a charged environment, a show like this can create a perception about Indian Americans, which could make them more vulnerable to further attacks."
Ajay Shah of American Hindus Against Defamation said that the CNN show promotes xenophobia and Hinduphobia.
US assured India of speedy justice to hate crime victims
AMandeep