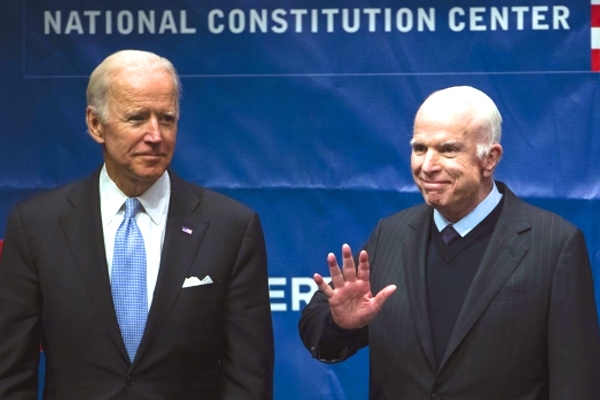 (Image source from: Lemonwire.com)
Former U.S Vice President Joe Biden has awarded John McCain with the National Constitution Centre's Liberty Medal on Monday night.
In his speech John McCain said that he is aware of the Prestigious Company that Liberty Medal placed him in, I'm humbled by it and will try my best to prove worthy of it.
He also said that he is fortunate to serve 60 years to this wondrous land, and this land has repaid him thousand times over with adventures, and with good company.
He said that this land has provided him with the satisfaction of serving something more important than me.
He said, "I am so grateful for being a bit player in the extraordinary story of America". This award was presented for his lifetime of services and scarifies.
Joe Biden said in his speech that Courage and Loyalty- I can think of no better description for the man we're honouring tonight.
By Architha.T