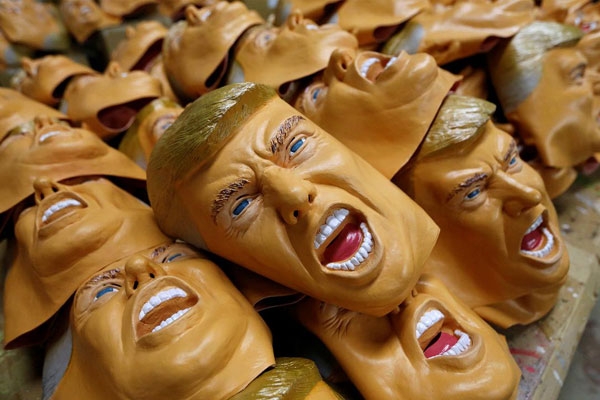 (Image source from: The Daily Star)
Robbers invariably try different ways to burglarize, but a man in Australia did something really unique to hide his face from the cameras by wearing the United States President Donald Trump's mask.

According to a statement by Queensland police, the man broke into a shopping complex early in Strathpine on Sunday morning by smashing a glass door.

"Once inside, the man then smashed the glass display window of a jewelry shop and stole a number of watches. The man also smashed the glass of an electronic store and stole some property before leaving the center on foot," said the police.
Police are seeking public assistance after a shopping centre was robbed this morning by a man in a Donald Trump mask. Can you help? https://t.co/CnlHkG0KfV pic.twitter.com/eNMSPuYnT7

— Queensland Police (@QldPolice) May 5, 2019
Along with a mask in the likeness of the United States president, the robber also wore a black Nike hooded jumper, black track pants, white Nike shoes.

By Sowmya Sangam