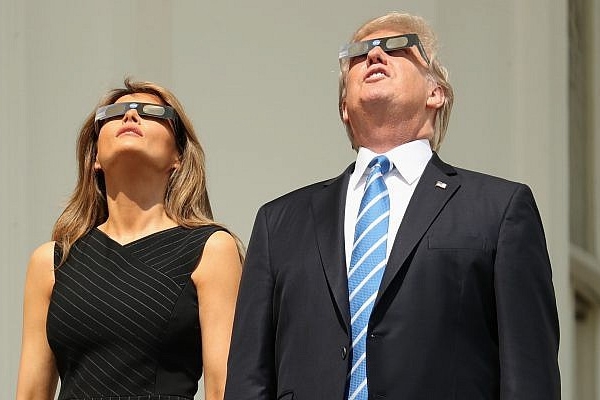 (Image source from: The Times of Israel)
President Donald Trump is once again being mocked on social media and this time for trying to explain how Moon is a part of Mars.

Talking about his own administration's space policy, he tweeted, "For all of the money we are spending, NASA should NOT be talking about going to the Moon - We did that 50 years ago."

Other than ideas of bringing astronauts back to Earth from Moon and spending on such missions, he also wrote, "They should be focused on the much bigger things we are doing, including Mars (of which the Moon is a part), Defense and Science!"
For all of the money we are spending, NASA should NOT be talking about going to the Moon - We did that 50 years ago. They should be focused on the much bigger things we are doing, including Mars (of which the Moon is a part), Defense and Science!

— Donald J. Trump (@realDonaldTrump) June 7, 2019

The tweet was quick to viral on social media with people criticizing the President for claiming Moon is a part of Mars. Internet users commented on the tweet explaining to the President how Mars and Moon are different from each other and the former cannot be a part of the later. Hundreds of comments trolling Trump has filled the comment section of his tweet.

Trump's tweet comes after NASA Administrator Jim Bridenstine told an audience at the International Space Development Conference in Washington that "the very first space policy directive of the President said, 'We're going to go back to the moon.' " Bridenstine said that next trip to the moon would be done "differently than we have ever done it before" because "we're going to stay."

Meanwhile, Trump had last month announced that he was adding $1.6 billion to NASA's budget "so that we can return to Space in a BIG WAY!" He had tweeted saying, "Under my Administration, we are restoring @NASA to greatness and we are going back to the Moon, then Mars."

By Sowmya Sangam