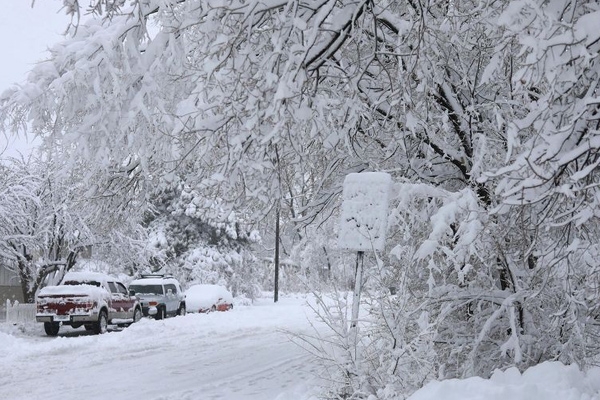 (Image source from: washingtontimes.com)
On November 29th, the Arizona state is going through a tough time due to severe weather conditions. The roads are flooded, there is snow all across and there was a Tornado warning.

According to the National Weather Service, the cities near Phoenix have been warned of a Tornado and a pea-sized hail and strong winds. In parts of Arizona, California and Oregon there is heavy traffic.

The crews were found cleaning fallen trees and the firefighters saved a driver whose SUV was stuck due to the floods.  

According to NWS, Phoenix experienced gusts between 60 and 70 mph (97-113 kph). Besides, three tornadoes hit parts of the Phoenix area early morning on Friday.

On Friday morning, the flagstaff area reported 8 to 12 inches snowfall and 15 inches snowfall at Grand Canyon. People are advised not to travel.

The Interstate 40 and Interstate 70 were closed in Arizona due to heavy snow in both directions. According to the Arizona Department of Transportation, On Friday morning, due to snow, several roads were closed in Northern Arizona. Midday on Friday, the interstates opened.

According to ABC News, The weather is moving east, there is snow coming from the Rockies to the Midwest and the storm will increase on Friday night and Saturday. Areas such as Nebraska, South Dakota, Wyoming, and Minnesota have been warned.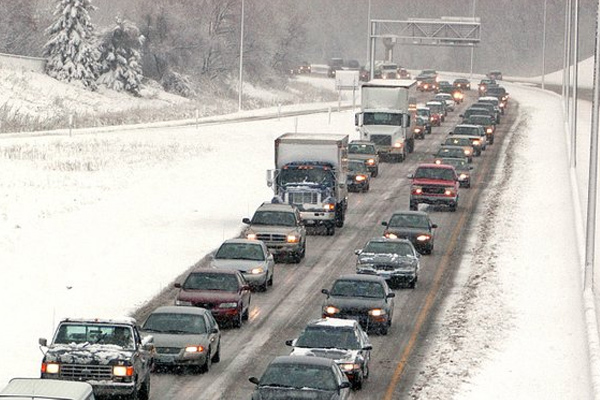 (Image source from: abcnews.go.com)

Places that are going to be affected the most are Northern Minnesota, Upper Peninsula of Michigan and Northern Wisconsin.

By Neha Makhija