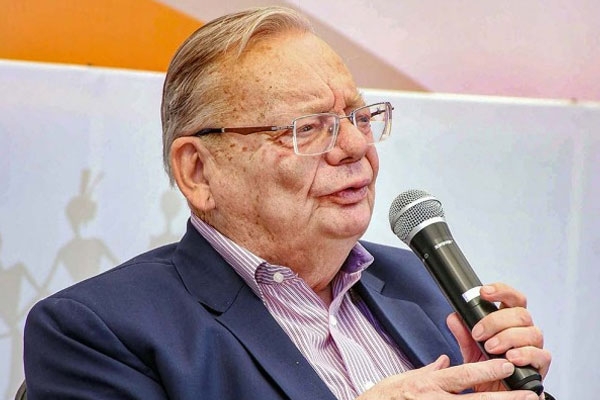 (Image source from: outlookindia.com)
Ruskin Bond is Sahitya Akademi Award winner who stood as a biggest inspiration for young writers and poets. Not this the present generation but he made the prints that inspire the future generations over and over.

He was born to Edith Clerk and Aubrey Bond on May 19, 1934. He lives with his adopted family in Landour, Mussoorie, India. He earned fans with his work not only in India but across the world.
There are some interesting facts that you must know about heart winning
1. His wish was to be a tap dancer in his young age.

2. He published his first book 'The room on the roof' when he was 21 years old.

3. Some of the bollywood movies are inspired from his books like 'The Blue Umbrella' and 'Susanna's Seven Husbands'.

4. Ali in Wonderland: And Other Tall Tales was his favourite book in childhood.

5. Most of his writing is nature inspired and about the hill stations of the Himalayas as he spent his childhood there.

6. Ruskin Bond made a beautiful collection of over 500 short stories, novels and essays.

7. In 1999, he received the Padma Shri Award and in 2014, he received Padma Bhushan Award.

Pick a Ruskin Bond book to read and the read leaves your mind refreshed, pleasant. A simple and great experience that you can have during quarantine is to read books. You have plenty of Ruskin Bond's books to read and feel the positivity in life.

By Ramya C