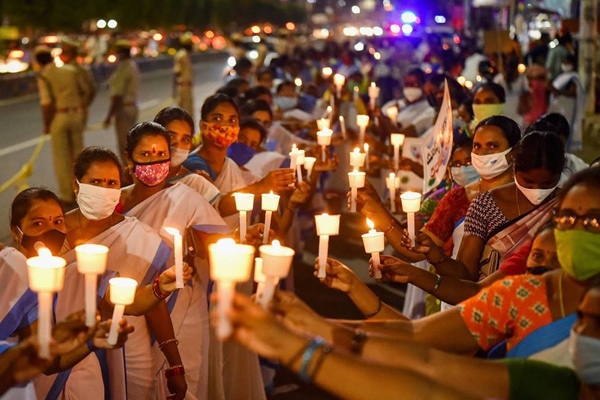 (Image source from: indianexpress.com)
According to the data from Union Health Ministry, on Sunday there were 47,231 new Covid cases with a total of 82,29,313 cases and 496 fatalities pushing the death toll to 1,22,607.
So, as of now there are only 5,61,908 active cases of coronavirus with 75,44,798 people showing an improvement and recovering from the infection.
World Health Organization Director-General Tedros Adhanom Ghebreyesus was identified as a contact of someone tested positive for COVID-19 but he mentioned that he felt fine and didn't experience any symptoms.
Even though coronavirus recovery rate has improved, there is an increase in the number of people getting infected. On Sunday, New Delhi reported 5,664 new cases from 44,623 tests conducted in the last 24 hours.
The death toll increased to 6,562 and there are around 34,173 active infections in the city. Among these cases, 20,732 are under home isolation and 6,461 in hospitals.
In the last week, there has been an increase in the number of cases and around 32,882 new cases have been added to the total infection count of the city.
According to the Health Minister of New Delhi, Satyendar Jain, "aggressive contact tracing" was the main reason for the sudden increase in numbers.
Apart from this, there was a research done by the Indian Journal of Medical Research on patients with asymptomatic/pre-symptomatic contacts of laboratory-confirmed cases with exposure between 5 and 10 days who were admitted at AIIMS, Delhi, between May 31 and July 24.
This study was published and it concluded that the rapid antigen test showed an excellent specificity to 'rule-in' Covid-19 patients within the first five days of illness with a moderate sensitivity.
By Neha Makhija