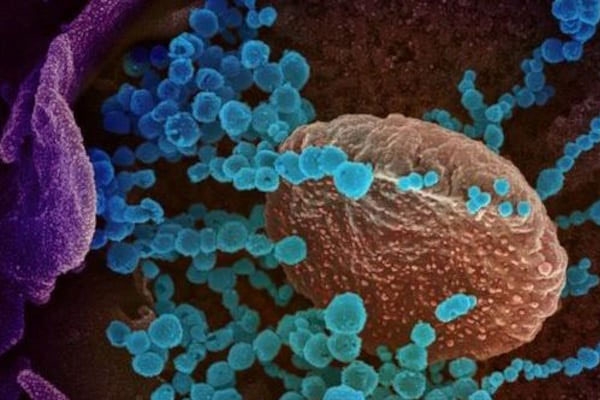 (Image source from: indiatoday.in)
It is now clear that the coronavirus is here to stay and several new variants are making it frequently. The World Health Organization (WHO) announced about the new variant of coronavirus named Lambda. This variant is first traced in South America and is named as 'Variant of Interest' by the WHO. The organization told that Lambda will be monitored closely before announcing it as a 'Variant of Concern'. B.1.1.7 (Alpha), B.1.351 (Beta), P.1 (Gamma), B.1.427 (Epsilon), and B.1.429 (Epsilon) have been announced as variants of concern for now. Lambda was initially detected in 2020 in Peru and it is now present in 29 countries of the globe. It is mostly traced in Latin America including Chile and Argentina.
The Health experts say that Lambda has multiple mutations in the spike protein. WHO revealed that Lambda is associated with substantive rates of community transmission and it is now spread in multiple countries. It also carries a number of mutations with phenotypic implications and it has the efficiency to neutralize the antibodies. England reported six cases of Lambda variant recently. Tests are happening to trace out the intensity of the new variant. England is currently involved in targeted testing and contact tracing. Several countries are trying hard to understand the mutant in a better manner. Some of the experts also say that it takes 3 months to draw conclusions about how dangerous the Lambda variant is.
There is no evidence that the Lambda variant is very serious. The major symptoms are high temperature, cough, loss of smell and taste. For now, the symptoms are not dangerous.
By Siva Kumar