(Image source from: Vidya Balan as Draupadi})
Bollywood filmmaker have forever been in love with mythology, especially epics. Possibly this explains the big catalog of mythological films we have today. And following suit is the  producer of "Kahaani" Jayantilal Gada, who is making a big-budget animation movie on  the ancient epic the Mahabharata.
The animated epic flick will have as many as 15 Bollywood stars lend their voices for the iconic characters. While Amitabh Bachchan will  voice-over for the character of Bheeshma, Vidya Balan will give her voice to Draupadi. Likewise, Sunny Deol will dub for Bheem, Jackie Shroff for Duryodhan and Anil Kapoor for Karna. Not just that, even the animated characters will resemble the stars they dub for.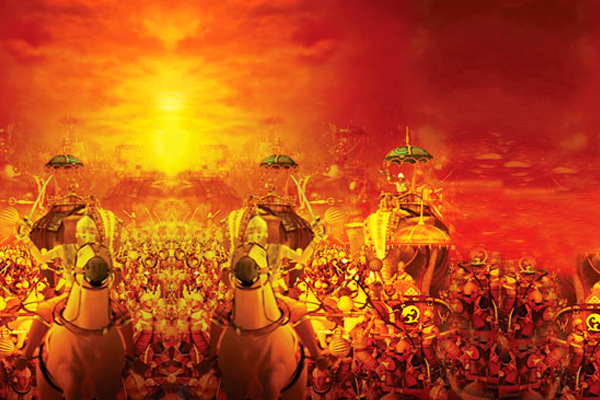 The makers of the films opine that there couldn't be a better voice than Vidya's for Draupadi. "We couldn't have asked for a better voice for the character of Draupadi than that of Vidya Balan," Gada said.
The first look of the film is out, and going by the posters, the animated Draupadi looks quite mediocre compared to our sultry Vidya Balan. Can't wait to see the other characters! Hope, the makers do more justice to other characters.
AW: Suchorita Dutta Choudhury