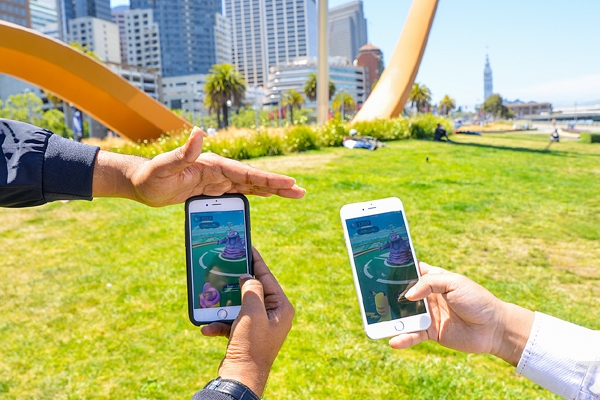 The Associated Press reported, the Game creator Niantic on July 29 said that, they are working to reply to requests to remove Pokestops, and that some had already been removed, such as the U.S. Holocaust Memorial Museum. Since then, Pokemon players across the world have lamented the loss of the locations while some property owners rejoice.
Governor of South Carolina Nikki Haley tweeted when about a dozen Pokestops and a gym disappeared from the South Carolina statehouse to the game's creators, "South Carolina always welcomes everyone to our Statehouse. We ask that you lift any recent #pokemongo restrictions!"
St. Bridget's Catholic Church in Mesa had its three Pokestops removed due to safety concerns. "I didn't know anything about it and one night I'm thinking, 'Why are there 25 people in my plaza?' " Sandy LaMorte, assistant to the pastor.
"These aren't low things. All I could think of is, if somebody fell off, they would kill themselves. I don't know if it's the Pokemon people doing it, but I really can't take that chance," LaMorte said.
"We said, 'Well, we better do that,' because every night I was concerned I was gonna get a call that somebody got hurt," she said.
"I do feel bad cause it's a church and you always want people to be able to walk around, and it's a beautiful area but on the other hand, honestly, when they're walking around, they're looking at their phones and, honest to God, I've seen them walk into things."
Some Banner Health locations also lost Pokestops, according to Rebecca Armendariz, a public-relations director for the health-care system. "They can request stops be removed if they're in patient-care areas and they would have concerns about patient privacy but the ones in more public spaces that wouldn't violate any patient privacy issues are still available," Armendariz said.
Players say dozens of Pokestops in and near the Arizona Grand Resort, disappeared, creating a dead space where Pokemon once proliferated. Most of the reviews use the same language. "I won't stay here anymore since they removed the Pokestops from not only their property but the surrounding area. Playing Pokemon Go encourages myself and others to go out and be more active and it's fun. It also keeps kids busy doing something which is FANTASTIC! A resort that's anti-fun and anti-outdoor activity won't get my business," one post read.
Also Read: Arizona Couple Abandons Toddler to Play 'Pokemon Go'!
Nandini