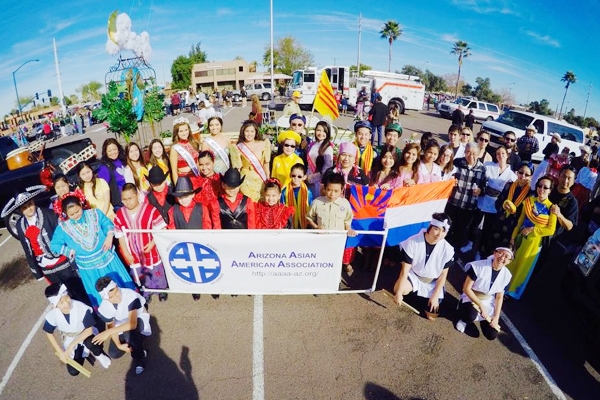 The Arizona Asian Festival brings the opportunity to travel through and experience the cultures of the Asian specific Diasporas. Don't miss!
The Arizona Asian American Association (AAAA) is organizing the 2016 Arizona Asian Festival in the Scottsdale. The event aims to build a bridge that connects community with people and culture of Asia. The event is scheduled to be held Saturday, 03 December 2016 at the Scottsdale Civic Center. The festival will begin at 10:00 AM.
The Festival allows attendees, volunteers and students to visit educational marketplace booths depicting the life, beauty and culture of Asian communities.
According to the organizers, the event highlights are Children Wonderland, Traditional Fashion show, Performances by musicians and dancers, Asian cuisine, Origami, Calligraphy, Games, Tea ceremony and many more activities.
The organizers are inviting you all to this special avenue of cultures, where you can have feeling of each representative culture and its heritage.
The festival is free to all!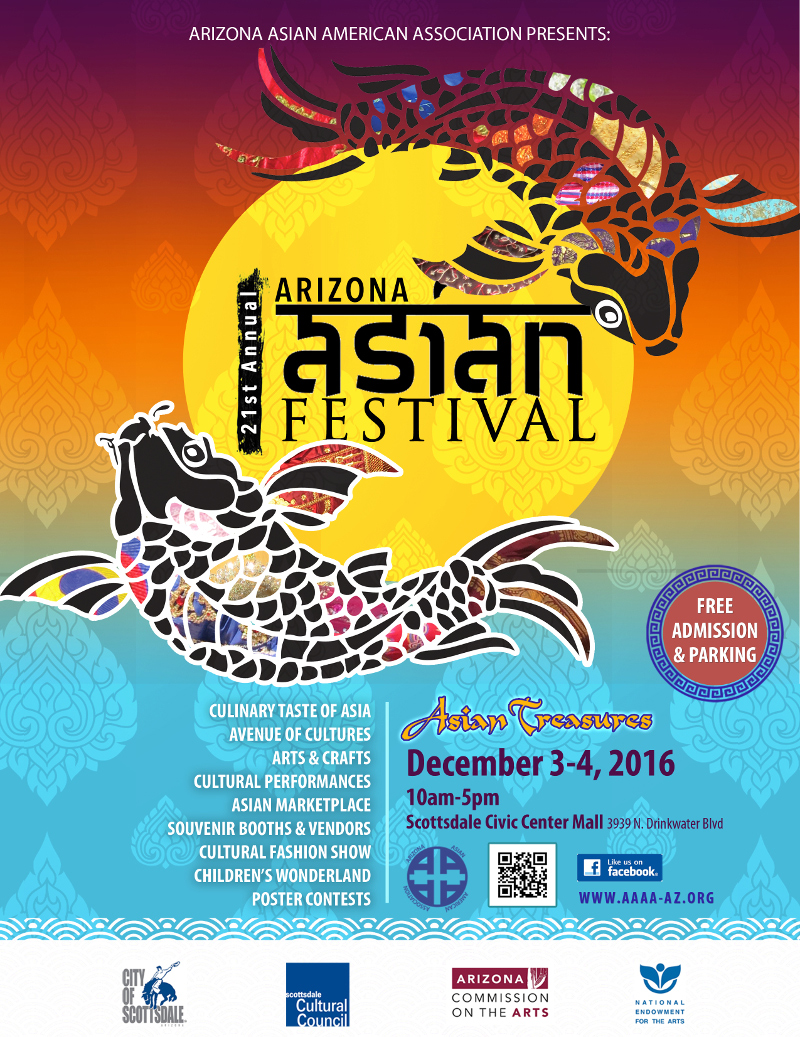 Event Details:
Name: Arizona Asian Festival
Organized by: Arizona Asian American Association
Venue: Scottsdale Civic Center
Date & Time: Saturday, 03 Dec 2016, 10:00 AM
Contact: Albert Lin
Email: This email address is being protected from spambots. You need JavaScript enabled to view it.
Phone: 480-822-8291
Also Read: MGTOA organizes Ayyappa Mandala Pooja in AZ!
Nandini