Lok Sabha Elections: Social Media Platforms Much in Demand Among Indians Abroad to Propel Support
March 18, 2019 10:56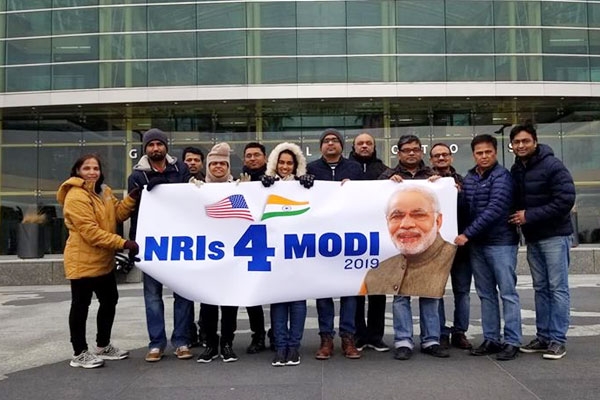 (Image source from: Facebook/BJPOFUSA)
As Indian general election is scheduled to take place next month, not only country's residents, but also Indians living out of the country are making an effort to make their favored party triumph in the elections.
Indians living in the United States are using social media platforms to reach out back home.
The Overseas Friends of Bharatiya Janata Party USA (OFBJP USA), a volunteer group, has been organizing 'Chai Pe Charcha' meets across the United States.
Krishna Reddy, president of the OFBJP USA said the places where meets have been planned include Tampa, Washington, D.C., Sacramento, Boston, New Jersey, Chicago, Atlanta, Los Angeles, and New York.
The preliminary meets began Friday and were to continue over the next few days.
According to Reddy, volunteers are reaching out to their friends and relatives back home asking for support for the BJP and using their WhatsApp groups to share content in favor of the political party.
"We understand the power of technology. Each volunteer can reach out to at least 200 people in their network and spread the message in favor of the Modi government," said Reddy.
On Friday, the OFBJP held a meet at Tampa, Florida, for which around 350 people turned up to show their support. A similar meet was held on Saturday night in Washington, D.C. with claims of about 300 people in attendance.
Adapa Prasad, vice-president of the group, who was at the helm at the Washington meeting, spoke about the heavy participation of the Telugu community. He said, "While we have over 600 volunteers in the Washington, D.C. area, about 250-300 would be Telugus."
Not just the OFBJP, but the wider campaign 'Nris4Modi2019' of which the group is also a part, is seeing volunteers take up several unique initiatives.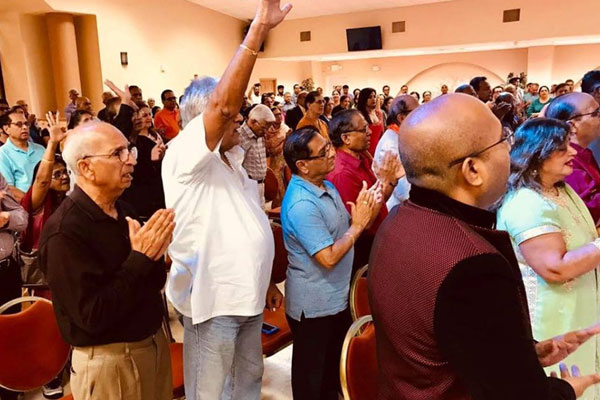 (Image source from: Facebook/BJPOFUSA)
In Charlotte, North Carolina, Aravind Modini the social media in-charge for 'Nris4Modi2019' said volunteers were heading to local Indian grocery stores to offer a cup of tea and speak to the people there about why the BJP deserves their as well as their family's vote.
In fact, Telangana Rashtra Samithi is also striving. Arvind Thakkalapalli, secretary TRS USA, says WhatsApp groups have been formed for each parliamentary constituency with Non-Resident Indian (NRIs) supporters specific to that region
"We have had conference calls with a few MP candidates during the process of forming campaign groups. These groups will comprise a local Telangana team as well as TRS activists who will reach out to voters with the help of local cadre," said Thakkalapalli. Besides this, he said digital pamphlets are being circulated at the village level and content is being spread via social media. "Our NRI team will be visiting India for campaigning, the way we did for the Assembly election," he said.
The Indian general election is scheduled to be held in 7 phases from 11 April 2019 to 19 May 2019 to constitute the 17th Lok Sabha. The counting of votes will be conducted on 23 May 2019 and on the same day the results will be declared.
By Sowmya Sangam