(Image source from: Hindustan Times)
England won the World Cup for the first time after beating New Zealand in a Super Over after a nerve-shredding final ended in a tie at Lord's on Sunday.
After Eoin Morgan's side finished on 241 all out in pursuit of New Zealand's 241-8, the final came down to a six-ball shootout for each team.
England's Ben Stokes and Jos Buttler took 15 off Trent Boult's over.
Jofra Archer bowled England's over against Martin Guptill and Jimmy Neesham, who smashed a six off the second ball.
With two runs required off the last ball, wicketkeeper Jos Buttler and Jason Roy combined to run out Guptill as he came back for the second.
Both sides finished on 15 so England won due to a tie-break rule as they hit more boundaries.
"My heart is still racing. It's the biggest thing I've ever won, a great bunch of fellas, a really good family to me," Archer said.
Stokes was in tears as England's players danced joyously around the pitch.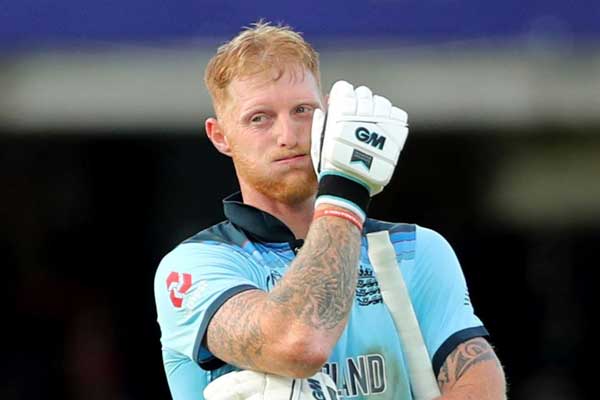 (Image source from: iNews)
"I'm pretty lost for words. All the hard work over four years, to get here and be champions of the world. It's an amazing feeling. I'm pretty done," Stokes said with an expression that mixed elation with bewilderment.
"Playing against New Zealand is always a great event. They are a seriously good team and really good lads. I said to Kane Williamson I'll be apologizing for that for the rest of my life."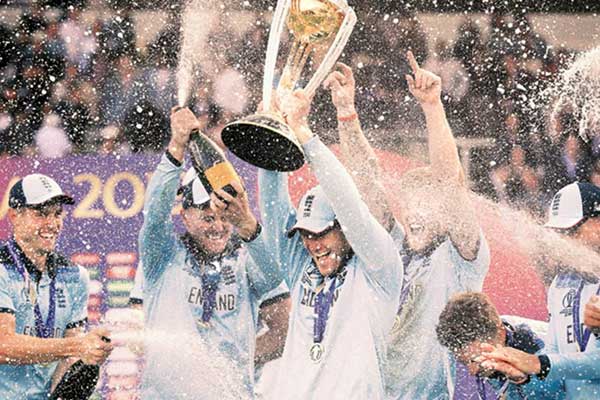 (Image source from: The Indian Express)
Morgan and his team-mates were cheered to the rafters by the ecstatic capacity crowd at Lord's as they joined Bobby Moore's 1966 footballers and Martin Johnson's rugby union team of 2003 as England's World Cup winners.
"Wow! It's hard to sum it up, what a day, what a tournament," England batsman Joe Root said.
"Everyone has done everything asked of them. We have performed under pressure, it was almost written in the stars for Ben Stokes."
England's triumph was the culmination of a remarkable rise over the past four years.
While England celebrated, it was another heartbreaking loss for New Zealand, who also finished as runners-up in the previous World Cup in 2015 after losing to Australia in the final.
"We knew we would have to fire a few shots. Credit to England for the way they stuck at it," New Zealand's Neesham said.
"On another day the coin may have fallen our way. We'll look back in a couple of years and say this was a pretty good experience."
By Sowmya Sangam