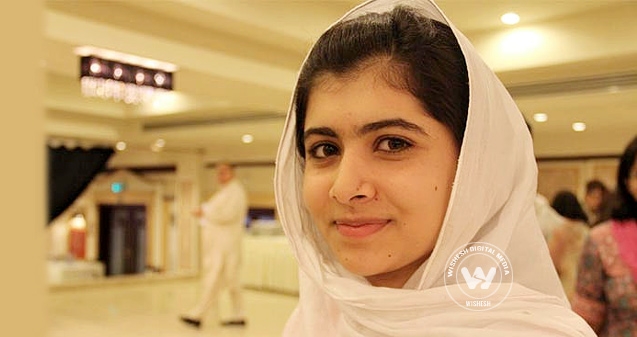 (Image source from: Malala a favorite for the Peace Prize this year})
As the Nobel Prize season kicks off, speculations are rife on who will bag the prestigious peace prize this year?
Ahead of the big announcement that is due for October 11, circles are abuzz with assumption that this year the award could possibly go to the Pakistani teen education activist Malala Yousafzai.
A whopping 259 nominations have been tendered for this year's peace prize, and while the Norwegian Nobel Institute is tight-lipped about it, amateurs and experts are guessing that the teen campaigner who survived Taliban attack for championing girls education could possibly walk away with the prestigious Nobel Peace prize this year.
The head of the Peace Research Institute of Oslo, Kristian Berg Harpviken, said she "not only has become a symbol of girls' and children's right to education and security, but also of the fight against extremism and oppression".
However, there are a few who opine that a Nobel Prize would be too heavy to bear given her young age of 16.
"I'm not sure it would be suitable, from an ethical point of view, to give the peace prize to a child," Tilman Brueck, the head of Stockholm peace research institute SIPRI said.
Instead, he indicated that the award could go to Colombia's peace negotiators or Myanmar's reformists.
Who cinches the big prize of all the 259 contenders is best left to our best guess for now. But it's quite clear that Malala Yousafzai is a clear favorite for the world's prestigious award this year. Will the young campaigner cinch the award? Well, that is only for time to tell.
AW: Suchorita Dutta