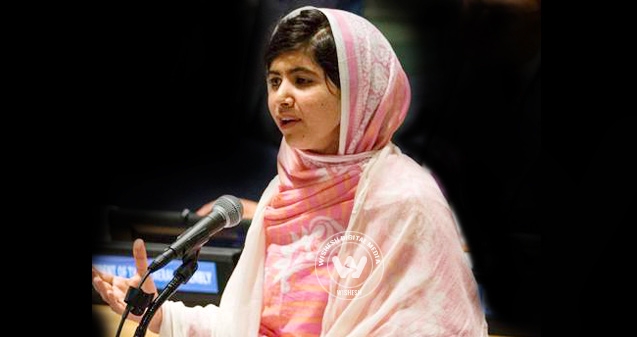 (Image source from: Anna Politkovskaya Award for courageous Malala})
While arousing a feeling of interest, Malala Yousafzai, who's the Pakistani schoolgirl who survived a Taleban attempt to murder has experienced honour with an award named for a murdered Russian journalist.
Going back to history, Malala Yousafzai, an education activist, was shot as she travelled to school in north-west Pakistan in October 2012. She was declared winner of the Anna Politkovskaya Award on Friday.
In actuality, the award is given annually by group RAW in WAR to a female human rights defender.
RAW in WAR expressed 16-year-old Yousafzai was chosen for her bravery to speak out when nobody else faced courageously, for her strength to give a voice to the many women and girls, whose voices cannot be heard, and for her passionate belief in promoting education for girls.
Malala is a powerful inspiration for the millions of women and girls around the world. She has been a strength towards promoting education for girls. She will always be remembered!
Extraordinarily brave!
(AW:SB)