Zakir Naik Deportation Shouldn't be Decided by 'One Man', Say Indian-origin Malaysian Ministers
July 14, 2018 10:07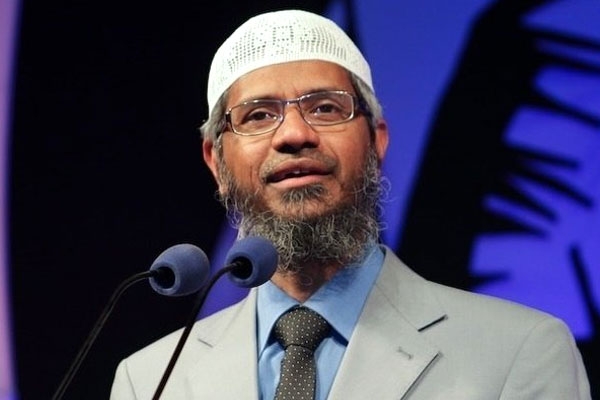 (Image source from: Quora)
Three Indian-origin Malaysian ministers this week raised the matter of deporting Indian Islamic preacher Zakir Naik to India at a cabinet meeting, with one of them saying the matter of the arguable preacher should not be decided by "one man".
The remarks made by M Kulasegaran, Minister of Human Resource came a week after Mahathir Mohamad, Prime Minister of Malaysia ruled out handing over Naik to India as long as he does not create difficulties in Malaysia.
In January, a formal petition has been made to Malaysia by India to deport Naik, sought by New Delhi for financial irregularities and allegedly encouraging youngsters to join terrorism.
Naik moved to largely Muslim Malaysia, where he was acknowledged permanent residency after reportedly leaving India in 2016
Communications minister Gobind Singh Deo and Kulasegaran both told the Malaysian media they at a cabinet meeting on July 11 that they had raised the issue of Naik along with natural resources minister Xavier Jayakumar.
"We, unlike the previous Barisan Nasional government, raised the matter in the cabinet. We discussed it and concluded that we will ask the attorney general if there is any formal request from India (for extradition)," Kulasegaran said in a statement.
"Let the Indian government make the necessary deportation order, and we will follow the rule of law. The bottom line is that the Indian government must make that request," he added.
"This is the right way of doing things, it is not right for the government nor one man to decide this matter. It should be decided by law in the courts as they have the duty to dispense justice," said Kulasegaran, who is a known critic of Naik.
Deo said on Thursday the government will act on the basis of "rule of law" in the case of Naik. "So, I think what needs to be done is once the case is put forward, the decision will be made whether to send him back or not," he added.
Deo further said, "As far as I am concerned, if India or another country is able to make out the case that warrants a person to be sent back, the government should act accordingly."
Kulasegaran also said that when he goes to India and "if I have the chance to meet Indian Prime Minister Narendra Modi, I will discuss this matter with him as well".
Naik stated his gratitude to the prime minister for letting him stay in the country and analyzing his lawsuit from an "unbiased perspective".
By Sowmya Sangam