Largest Union in Arizona Endorses Indian American Candidate Hiral Tipirneni for U.S. Congress
May 03, 2019 15:19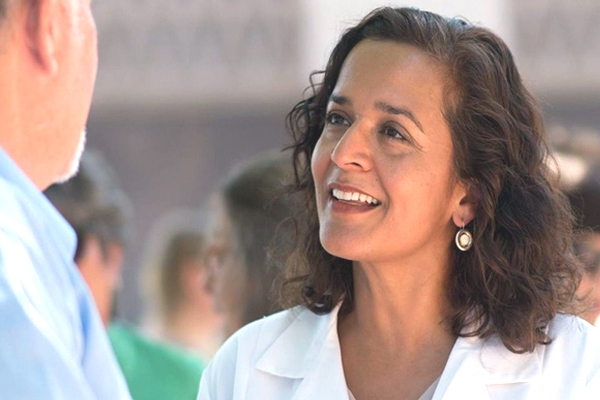 (Image source from: Millennial Politics)
The United Food and Commercial Workers (UFCW) Local 99, the largest union in Arizona has endorsed Dr. Hiral Tipirneni, who is making her second attempt to Capitol Hill.
The Indian American candidate is running for the United States Congress from District 6 in Arizona. James McLaughlin, president of Local 99 and International Vice President described her as the "right candidate" to defeat incumbent Republican David Schweikert.
Dr. Hiral Tipirneni, who secured 44.5 percent of the vote against Republican Debbie Lesko from Arizona's heavily Republican District 8, in 2018, hopes now to defeat Schweikert in District 6.
"From day one, I'm running against David Schweikert. I'm not looking to tear down other Democrats," Tipirneni told News India Times. "Our goal is to bring him down. And I am that person," she added.
Having another Indian-American - Anita Malik - in the race, Tipirneni said, "is a good thing and shows our community is more engaged today than before."
"I am so honored to have the support of UFCW Local 99. Working people are the backbone of our state, and everyday Arizonans deserve a representative who will put them above special interests and partisan politics," Tipirneni said in a statement responding to the union's support. "I have seen firsthand how families here are struggling with ever-rising health care costs and deductibles, and I am running for Congress to get the real results to people across the Valley need."
Tipirneni is a former emergency room doctor and cancer research advocate got her medical degree from Northeast Ohio Medical University, and served as Chief Resident of the University of Michigan's Emergency Medicine program, before moving to Arizona with her husband Dr. Kishore Tipirneni.
Tipirneni worked at the emergency department at Banner Good Samaritan, and after that in the emergency departments of Maricopa County Medical Center, Banner Thunderbird, and Abrazo Arrowhead hospitals.
By Sowmya Sangam