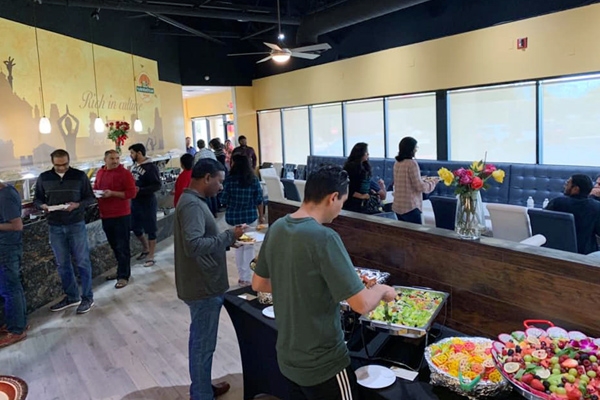 (Image source from: Facebook/Hyderabad House -Arizona)
Missing Hyderabadi food? Are you from Arizona? In that case make it to the newly launched Hyderabad House, offering you the first-class Indian cuisine experience in both ambiance and quality food.
You can come across the exceptional, authentic and distinct recipes of India, with all its exotic ingredients and tongue-tingling flavors that stem from traditional home cooking.
The diversified menu infuses new praiseworthy recipes and authentic flavors that embraces Hyderabad House's famed Dum Biryanis, Curry Leaf Chicken, Monagadi Kodi Vepudu, Cashew Chicken, Ulavacharu Kodi Vepudu, Palnadu Mamsam vepudu, Avakai Chicken Biryani, Gongura Chicken Biryani, Vijayawada Chicken Biryani, Ulavacharu Biryani, and Rajugari Kodi Pulav are few of the many which are easily accessible for Indian diaspora in the locality.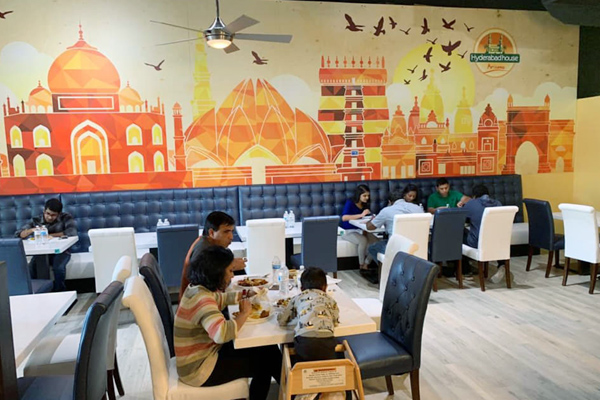 ImageSource: Facebook/Hyderabad House -Arizona
Special mention of Lunch specials such as Executive Lunch Buffet to be served both from Monday to Thursday and Grand Lunch Buffet on Friday, Saturday and Sunday.
Excited with the new location, Franchisees Srikanth Nunna, Prasad Sakhmuri, and Phani Babu Tikkala said that it gives them immense pleasure to bring the legacy of the famous Biryanis, Pulavs, Signature Appetizers and other exclusive Indian dishes of Nawabi Hyderabad House to Grand Canyon State.
The upscale Indian chain, of course, offers its most famed Rajugari Bhojanam, where the lavish Indian spread is served tableside during once every month on 2nd Sunday for Lunch.
Gear up for Weekend specials - Serving signature dishes crafted by their in-house chefs which have been mastered over the years with true customs.
Location Details
4960 S Alma School Rd, B24, Chandler, AZ 85248
Contact:
(480) 508- 4475 & 480-508-4745
-Sowmya Sangam