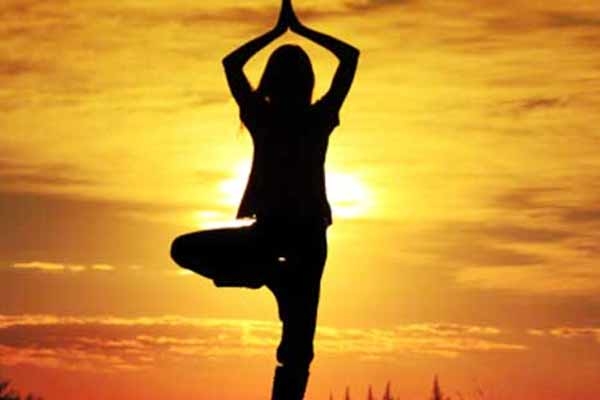 (Image source from: www.ayurvedam.me)
Hindu Swayamsevak Sangh United States is organizing its 14th annual Surya Namaskar Yagna on January 27 at Horizon Community Center Park in Scottsdale of Arizona.
The event will help you learn and perform Sun Salutations or Surya Namaskar.
Importance of Sun Salutation
"Surya" stands for the Sun and you know that the meaning of Namaskar very well its means Salutation.
As per scientific reasons, Surya Namaskar in the morning rejuvenates your body, refreshes your mind and gives you the awesome feeling of energy throughout the day.
About Event
In the typical strenuous schedule, you might be not acquainted with or not get ample time to induce yourself in healthy practices. Thus, Hindu Swayamsevak Sangh is open for you to make you know and perform sun salutations or Surya namaskar.
Venue: Horizon Community Center
15444 N 100th St,
Scottsdale, AZ 85260
Event date: Sunday, Jan 27, 2019
Event time: 09:00 a.m.
Organized by: Hindu Swayamsevak Sangh
Contact details: Subha Ekambaram - (480) 332-8536
This email address is being protected from spambots. You need JavaScript enabled to view it.
https://www1.hssus.org/sny/
*Free admission*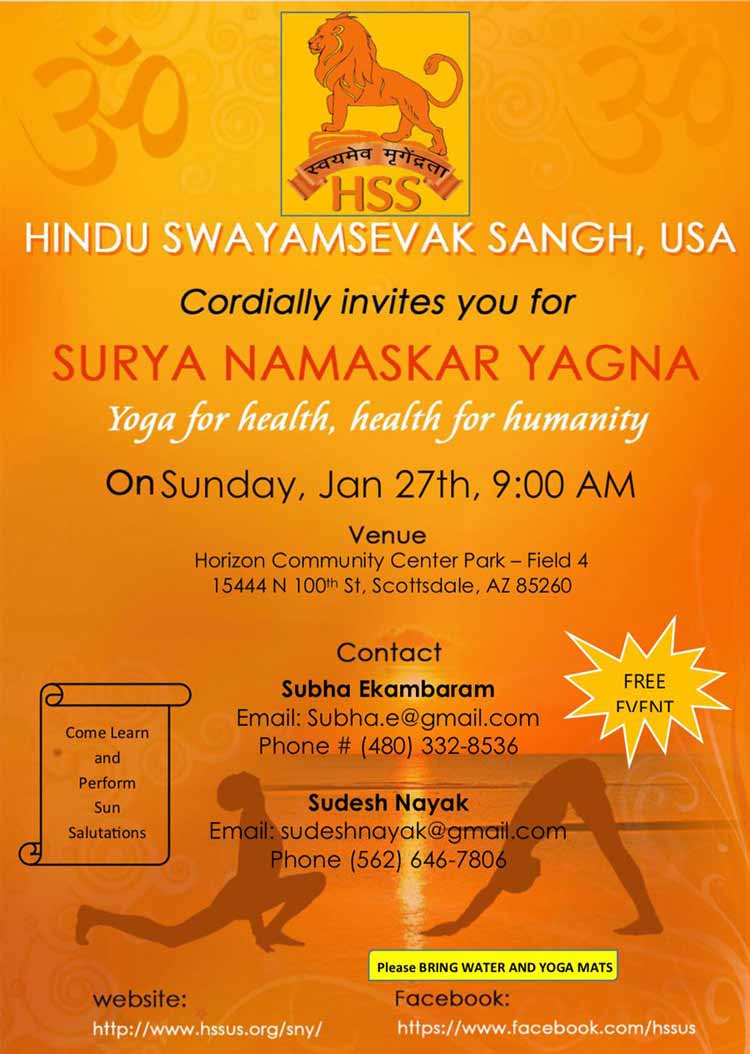 About Hindu Swayamsevak Sangh USA
The vision of the organization is to develop unity and harmony among Hindus living in America. As per data, there are about two million Hindus in the United States.
-Sowmya Sangam