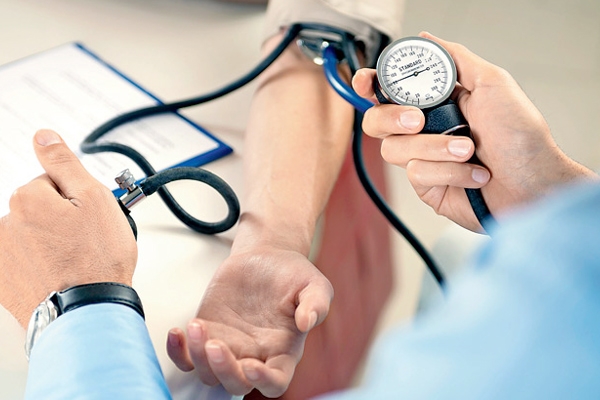 Blood is carried to all body parts from the heart, in blood vessels. Heart pumps blood into the vessels, every time the heart beats. As the blood is pumped by the heart, blood is pushed with force against the walls of blood vessels (arteries), creating blood pressure.
Hypertension is also known as high or raised blood pressure It is a condition where the blood vessels have persistently raised pressure. The higher the pressure in blood vessels, the harder work is done by the heart to pump the blood. Hypertension may lead to heart enlargement, heart attack and heart failure, if left uncontrolled. The pressure in the blood vessels can even cause leakage in the blood inside the brain, which in turn can cause stroke. Hypertension can also cause blindness, kidney failure, cognitive impairment and rupture of blood vessels.
Causes of blood pressure
Consumption of food containing excess fat and salt.
Non-consumption of enough fruits and vegetables.
Consuming harmful levels of alcohol.
Physical inactivity and lack of exercise
Poor stress management.
Symptoms of blood pressure
Most people with hypertension have no symptoms at all.
Some hypertension symptoms include shortness of breath, headache, chest pain, dizziness, heart palpitations  as well as nose bleeds.
Hypertension is a warning sign to make significant lifestyle changes.
Detection and treatment
If hypertension is detected early, the risk of heart attack, stroke, heart failure and kidney failure can be minimized.
Digital blood pressure measurement machines are useful in monitoring BP, outside clinic settings.
Along with medication, lifestyle changes are needed to control BP.
- Sumana