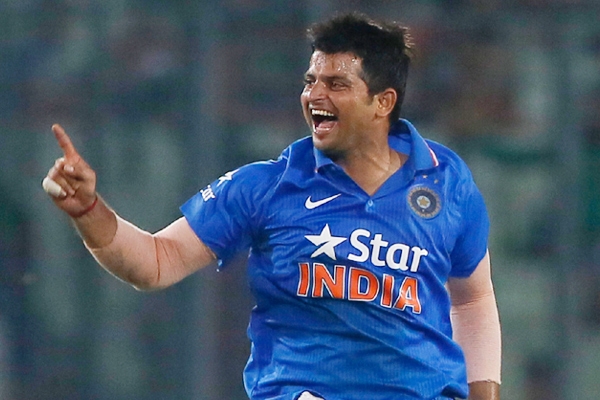 MS Dhoni pulled Indian team off from the edge of defeat in the World Twenty20 match against Bangladesh and gained a one-run win in a match that was almost lost. After the game lot of discussions happened and many talked about many things. One of the interesting thing to be mentioned about is Suresh Raina taunting Mushfiqur. But why did he do so? Here is the reason.


Bangladesh's Mushfiqur Rahim hit Hardik Pandya for the second four of the final over and began to celebrate animatedly. He almost ran into the bowler. This is not all thought of the premature celebration.
Later after the match, Suresh Raina tweeted: "Don't give up till the end (and) don't celebrate till you win."
About the long chats during the last over of the game between the skipper, Pandya and Ashish Nehra, Dhoni said, "We were just discussing what can be a good length to bowl, whether to go for yorkers. If you are looking for the yorker, then [whether] you want to bowl at the stumps or wide outside off."
Also read: "I know you aren't happy that India won today," says Dhoni
Dhoni also praised that Pandya executed the plan well.
- Sumana