(Image source from: Microwave Kheer)
When you are expecting sudden guests at home or need a quick sweet fix to quench your temptation, a dish as easy, simple and quick as microwave kheer is your bet. Read on for the recipe below.
Ingredients
1/2 cup rice
2 cups water
1 cup milk
5 tsp sugar
A pinch cardamom powder
A pinch saffron strands, to garnish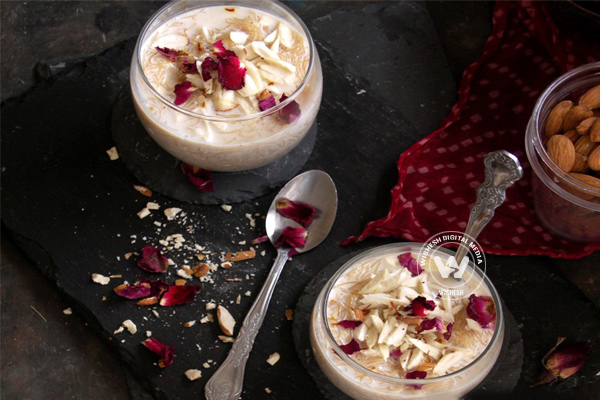 Instructions
In a large microwavable bowl, add rice and water and cook on full power for 10 minutes till rice is cooked.
Drain excess water and pour in the milk and sugar. Stir well.
Pop it back in the microwave and cook for a total of 8 minutes, stirring after every 2 minutes.
This helps dissolve the sugar better and makes sure the milk doesn't spill over.
Add cardamom powder and mix well.
Garnish with saffron strands and serve.
AW: Suchorita Choudhury