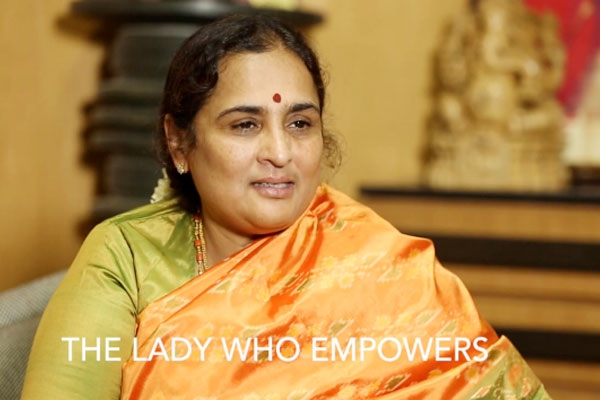 Since time immemorial women across the globe have been working hard fighting against all the odds and overcoming adversity thereby living a mark in our society. The strong determination and grit that is testimony to womanhood has been challenging in different walks of life. And in today's fast- moving world, women are leaving no chance to be strong leaders. One such famous personality is Dr. Ratna Prabha who is a renowned IAS officer of 1981 batch and her first posting was in Bidar as the Assistant Commissioner 37 years ago. Later she was appointed as the third woman Chief Secretary in the Karnataka state in November 2017.  
Women Empowerment Foundation is honored and fortunate to have her as the chief guest on the special day of the Women Conference- Symbol of strength to be held in on September 14th, 2019.
Ratna Prabha is an embodiment of courage, determination, strength and perseverance who has relentlessly worked hard to provide reservation to Schedule castes and Scheduled Tribes. She is also one of the most multi-faceted women of her times. She propagated for their rights and under representation in the civil services. She became a beacon of light for women across the country when she was selected as the third woman civil servant to hold the top bureaucratic post in Karnataka after Teresa Bhattacharya(2000) and Malati Das(2006) and the second woman to concurrently hold the top post in the state with Neelamani N Raju, who is the director and Inspector General of Police.

Thereafter, she took to promoting entrepreneurship and conducted the "Invest Karnataka Summit" in 2016, for what she received the Woman of the Year award from the American Biographical Institute Inc, USA, for two consecutive years in 1999 and 2000. She is inspiring, workaholic and so real in her life.

In one of her interviews she was asked a question " What drives you in your efforts? Very beautifully Ratna replied
From the beginning of my career I've been very enthusiastic, I've been very different while handling issues, dealing with the public or with the government, so I think its my nature- I have a lot of love and passion for work.
Born in a family of achievers -Ratna Prabha's father was an IAS officer, mother a doctor while one of her brothers too was an IAS officer - Ratna Prabha was influenced by the hard work and commitment of her parents towards their work. She got married to K Vidyasagar, also an IAS officer from Andhra Pradesh. Hailing from Karkala, Ratna prabha, completed her education in Andhra Pradesh. She always enjoyed visiting her ancestral house and surroundings in Karkala. Last time when she visited Karkala was in 2016 at the death of her mother. She always believed that her roots belong to this beautiful place. Ratna Prabha loved to speak Konkani language and made sure that her both daughters learn Konkani language.

This beautiful lady has achieved so much like other famous Indian women. Fearless is a synonym for Ratna Prabha and her vision is to empower everyone around her. Over the course of her illustrious career spanning 35 years, she was able to bring in numerous reforms, while being instrumental in working hard to empower women.

This emblematic figure of Karnataka has always worked hard trying to find ways how things can be changed for the better and has left a legacy behind for people to remember. She has a great fan following and is much respected for her contribution to empower people around her. She has significantly proven to be a symbol of undeterred will. An exemplary entrepreneur, a great tennis player, and a staunch politician has always achieved the public's admiration as she has been influential in working hard for the empowerment of people from different strata of the society. It is such a pleasure for WEF to have the gracious presence of this amazing personality who is an exemplar of intelligence, strength and resilience.
 
By-
Mrs. Gagan dhir
Educator