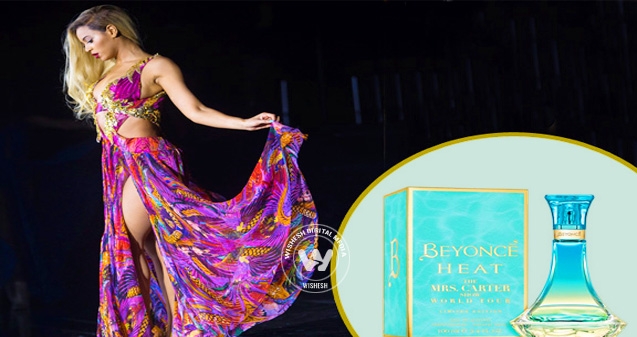 (Image source from: Beyonce's Heat named best-selling celeb perfume})
The 'Irreplaceable' hitmaker is back in news and for a redolent reason.
Beyonce's collection of "parfums" have been labeled as the best-selling celeb fragrance in the world.
Her "parfum" collection launched in 2010 and comprising of six  irresistible, sexy and powerful fragrances, have sold like hot cakes across the globe.
The most recent fragrance to join the collection was a limited-edition perfume Heat, created to  commemorate her momemtous Mrs. Carter Show world tour.
The seductive Heat – The Mrs. Carter Show World Tour, a blend of florals, vanilla, sandalwood and acai, comes in a turquoise glass bottle and  captures the "power, passion and playfulness" of Knowles` show.
"I love my music, I love performing and most of all I love and appreciate my fans. I wanted to give them a special remembrance of this tour and I created this scent to reflect the power, passion and playfulness I put into my performances," Knowles had said.
Her perfume collection includes Heat Rush, Midnight Heat, N.Y.C. Pulse, Heat and Pulse.
AW: Suchorita Dutta